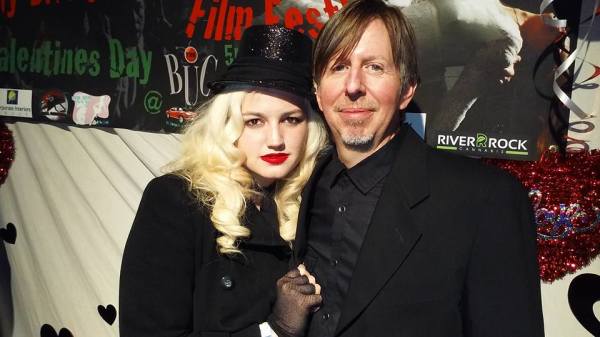 February 2016
My Bloody Violent-tine Film Fest
I attended the My Bloody Violent-tine Film Fest at the Bug Theatre with musician Luka Keck where her music video Losing Myself (produced by Lightsky) was screened along with all of the other horror short films. The film fest is put on by George Climer and is in its fifth year. It was a terrific evening of viewing truly original and haunting films, and networking with other filmmakers. (Peter Deak)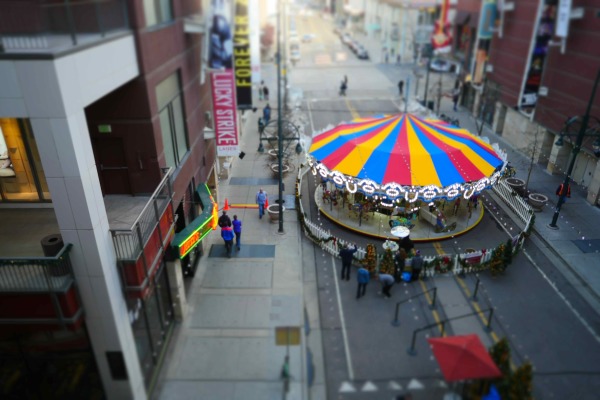 December 2015
4K Video
Lightsky Videography adds Panasonic GH4, 4K capable video, to equipment package.

In addition, the GH4 takes high quality stills and has many built in effects. The photo to the left was taken using the miniature effect feature in camera. 
I already captured a client interview in UHD 4K using the GH4 for MasTec Advanced Technologies. Even though the client will down convert the footage to 1080p for distribution, the detail and color gradation holds up and looks amazing. The client was very pleased with the results. (Peter Deak)
Shot taken, during the holiday season, of a carousel in downtown Denver, using the in-camera miniature effect.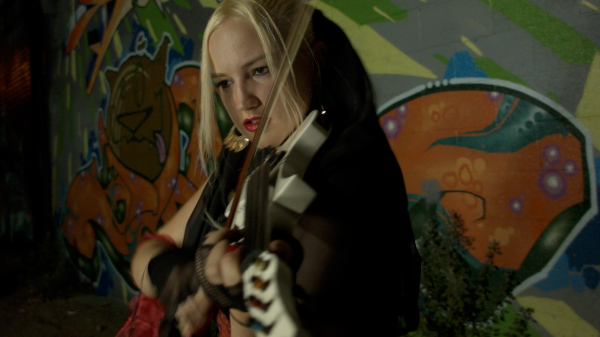 October 2015
Losing Myself Music Video
I had the joy of collaborating once again with musician Luka Keck for another music video, this time for her song Losing Myself. Check out this video that has a twist on zombie tales. You can watch it on the ​​
Videos page
.
I once again shot on the Blackmagic Pocket Cinema Camera in digital raw format. Color correction was done on DaVinci Resolve 12. (Peter Deak)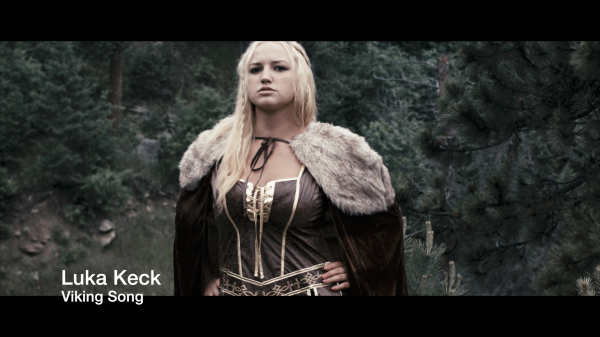 July 2015
Viking Song Music Video
Lightsky Videography co-produced Luka Keck's music video for her song Viking Song. Peter directed, shot, and edited.
Luka is very talented and it was a pleasure working with her on the project. The song's story is a tale of love and revenge, complete with a sword fight. Who wouldn't love working on that?! I directed, shot, and edited. (Peter Deak)
Follow Luka on Facebook.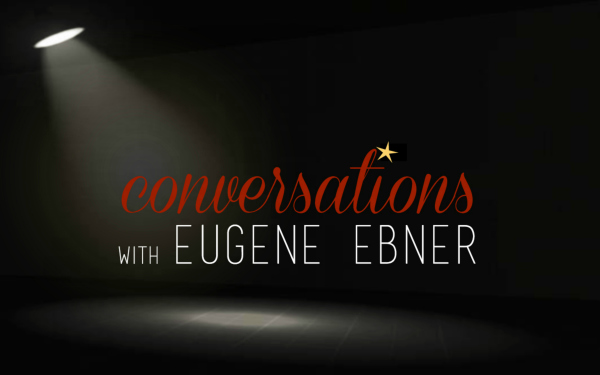 June 2015
Web Talk Show
Lightsky Videography collaborated with Eugene Ebner on several new episodes for his web talk show, Conversations with Eugene Ebner (Ebner-Page Productions). Lightsky provided video production services.
One features FOX31 Denver's entertainment reporter, Chris Parente. Chris is a talented entertainer and comedian in his own right and it was a lot of fun being around him.
Another highlight was meeting Olympic gold medalist Greg Louganis.
Eugene is a talented actor, personable, and a joy to work with. And his talk show goes a little deeper than most, with meaningful conversation, featuring local celebs and those influential in the art and theater community.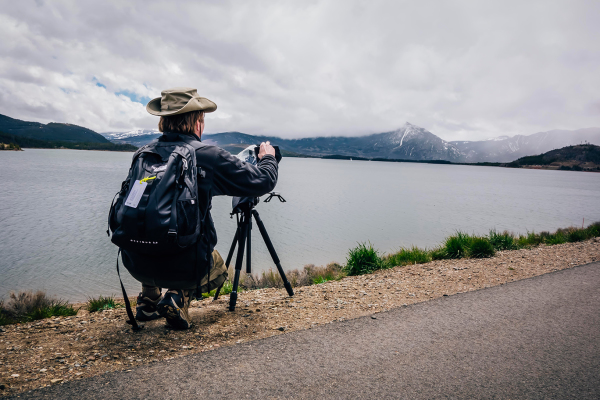 May 2015
​EPA CLEAN WATER RULE COLORADO PROMO VIDEO

Public Interest GRFX and Environment Colorado hired Lightsky Videography to produce a promotional video supporting the EPA's and President Obama's recent changes to the Clean Water Act, which extended protections to thousands of tributaries and waterways not previously protected. (Go to ​​
www.environmentcolorado.org
 to find out more and support this ruling.)
The video involved interviewing politicians, a healthcare professional, and small business owners across the state speaking about the impact of the rule and the need for clean water. Of course, capturing scenic nature shots of water around the state was key.
Zak Swain was my camera assistant and only crew member on this project and I'm grateful for his work on it. And it was a pleasure working with Public Interest GRFX and Environment Colorado. Creating video for a great cause. What could be better? (Peter Deak)

Setting up time lapse at Lake Dillon

Photo credit: Zak Swain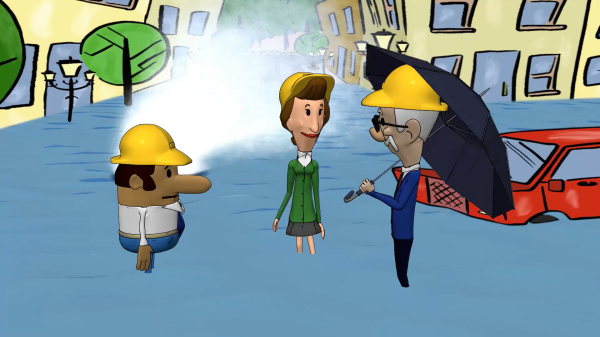 Februay 2015

Animation Project for the Water Research Foundation
Lightsky was tasked with creating a short, entertaining video about water main condition assessment. It deals with a water main break.

I worked with a talented team to accomplish this. Kudos to everyone who worked on it for a job well done! (Peter Deak)
Director/Writer/Voice (Narrator, Rory, Frank, Reporter): Mike Scott
Voice (Diane): Jami Haber
Character Design/Background Design: John Varvir
Storyboard Artist: Laurissa Hughes
Animation: Ethan Webb
Audio Design: Mike Scott

You can find out more about the Water Research Foundation at 
www.waterrf.org
.
Produced by Lightsky Videography LLC.